Why not sell something fun? Something that sells itself.
If you already own one of our brass Put-N-Take betting dreidels then you know what a blast it is to play! And you also know that everyone you introduce the game to will ask you "How can I get one of those?" So why not take advantage of that and be able to hand your friend one right then and make yourself a few bucks. That is how easy it is to be a Put-n-Take Reseller - basically you just buy games at a discount and you can mark up the price to whatever you want - hell you can even give them away free as gifts or bonuses or whatever. You can also make it a more serious enterprise and sell them to local stores, clubs, online sellers, etc.
Advantages to being a reseller
GET A GREAT DISCOUNT AND MAKE EXTRA CASH-
The more you buy the cheaper the price and the more profit you can make. Here is our current price break points:
Quantity

Cost Each

Total Cost

Your Revenue/Profit
(If sold at $15 each)

Your Revenue/Profit
(If sold at $20 each)

1

$14.50

$14.50

$15 / $0.50

$20 / $5.50

5

$12

$60

$75 / $15

$100 / $40

10

$10

$100

$150 / $50

$200 / $100

50

$8

$400

$750 / $350

$1,000 / $600

100

$7

$700

$1,500 / $800

$2,000 / $1,300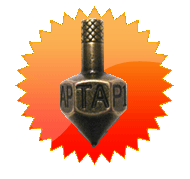 DRINK FREE AT ANY BAR -
Just sell a couple each night your out at the bar and you've paid you bar bill for the night. The best part is you won't have to do any real selling - instead you will be doing people a favor because they will ask you "Where can we get one?" and you can say "I have a couple extra I can sell you guys." Every time you play this game it will draw the attention of new people and if you let them play they will ask for one - it always happens.
MAKE NEW FRIENDS -
Put-n-Take is a great way to liven up any social situation. It is also a great way to meet new people and attract women to your table where otherwise they may have no reason to stop by and visit with you and your buddies.
HAVE SOME FUN -
All you have to do to sell these - is play! Just go to the bar with a few friends and get a game going. Soon you will have people checking it out and wanting to play. You can either let them play with you to get them hooked - or you can explain the game to them right then and sell them one to take and play with their own group of friends. Heck why not buy a 50 or 100 of these and use it as an excues to go on spring break - sell them while your there and get the trip for free.

MAKE IT A REAL BUSINESS -
While there are plenty of ways to sell a few of these on the side for fun and in social situations, there is also the opportunity for a serious business. You can start your own online store or put these on the shelves of retail shops and buy in bigger quantities to maximize your profits.
Get a Put-n-Take Betting Game for only $14.50


Buy in bulk and get a discount!
Looking for a business opportunity? Why not sell Put-n-Take games? Click here to learn more about becoming a reseller