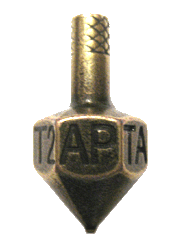 Brass Monkey
Sounds like this nickname is popular in Texas.
Ante Up
A few versions of hte game has been out under this name.
Spinning Top
Uh, this one is a little obvious.
Driedel Craps
Since the game is based on the Jewish dreidel, it makes sense.
Get a Put-n-Take Betting Game for only $14.50


Buy in bulk and get a discount!
Looking for a business opportunity? Why not sell Put-n-Take games? Click here to learn more about becoming a reseller